About the Symposium
Friday, October 13 – Saturday, October 14
Northwestern University, Evanston, Illinois
The Computation+Journalism Symposium brings together journalists and technologists, academics and practitioners alike, to share research and explore the ways that computation is transforming all the key functions of journalism: reporting, analysis, verification, storytelling, publishing, distribution, and audience engagement.
The symposium should be of interest to scholars and practitioners from many disciplines because journalists increasingly use tools and approaches from the academy — for instance, statistics, network analysis, natural language processing, and data visualization — while scholars increasingly grasp the fundamental importance of key technical challenges posed by journalism as an application area, as well as the social implications of this new area.
See hotel accommodations and travel information
---
This Year's Topics
A major focus on "fake news"
This year's conference will include a major focus on "fake news," misinformation and fact-checking, given the attention these topics have gotten in the wake of the 2016 U.S. presidential election. Other themes may include:
computation + reporting
computation + publishing
computation + sensemaking
computation + distribution
including social media
computation + storytelling
computation + audience engagement
Keynote Speakers
Hear from keynote speakers uniquely situated to provide insights into the intersection of journalism and technology from the perspective of a technologist, an academic and a journalist.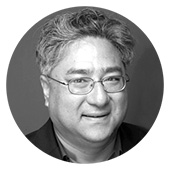 Shailesh Prakash
Chief product and technology officer at The Washington Post who has led the technological transformation of the media company since its acquisition by Amazon founder Jeff Bezos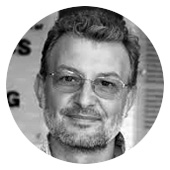 Filippo Menczer
Professor of informatics and computer science at Indiana University where he leads a research group focused on digital misinformation that has developed technologies such as Botometer and Hoaxy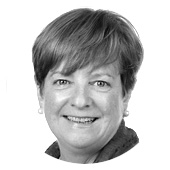 Shawn McIntosh
Deputy managing editor for the Atlanta Journal-Constitution where she oversees investigative journalism and data projects such as the award-winning "Doctors & Sex Abuse" investigation last year
Call for papers
We invite the participation of a broad range of thinkers, doers and storytellers to this interdisciplinary meeting, a hybridization of journalism and the computing and data sciences. We want to hear from journalists with an interest in, or experience in, developing new technologies or applications, and from data and computer scientists working in news, or storytelling broadly, and who would like to collaborate with journalistic organizations. Paper submission deadline is August 1.
Learn More
Speakers and Topics
Nominate panelists or keynote speakers / suggest a panel topic
In order to surface new topics and extend the reach of the meeting to new communities, we are soliciting panel proposals for this event that match our categories above. A panel will consist of between three or four participants plus a moderator, and it should be thought of as a discussion on a topic of interest to the computation and journalism communities. A panel proposal should have a proposed title, discussion of likely topics and questions to be covered, and list of likely panelists and their affiliations.
Submit a proposal
Sessions and Receptions
Preliminary conference schedule
EVENING WELCOME RECEPTION
Thursday, October 12, ~6 p.m.
Location on campus is still to be determined. More information to follow.

DAY ONE
Friday, October 13
8:30 a.m. Coffee/snacks
9 a.m.–5 p.m. Conference sessions
5:15–7 p.m. Reception and poster session
DAY TWO
Saturday, October 14
8:30 a.m. Coffee/snacks
9 a.m.–4 p.m. Conference sessions
4 p.m. Closing and departures
Committees
Program Committee
Maneesh Agarwala, Stanford University
Emily Bell, Columbia University
Larry Birnbaum, Northwestern University (co-chair)
Meredith Broussard, New York University
Sarah Cohen, The New York Times
Nicholas Diakopoulos, Northwestern University
Irfan Essa, Georgia Institute of Technology
James Hamilton, Stanford University
Mark Hansen, Columbia University
Bahareh Heravi, National University of Ireland - Galway
Jessica Hullman, University of Washington
Rich Gordon, Northwestern University (co-chair)
Cheryl Phillips, Stanford University
Host Committee
Pablo J. Boczkowski, School of Communication, Northwestern University
Nick Diakopolous, School of Communication, Northwestern University
Steven Franconeri, Department of Psychology, Northwestern University
Liz Gerber, Segal Design Institute, Northwestern University
Rayid Ghani, Center for Data Science and Public Policy, University of Chicago
Kristian Hammond, Electrical Engineering and Computer Science Department, Northwestern University
Rachel Davis Mersey, Medill School, Northwestern University
Sara Owsley Sood, Electrical Engineering and Computer Science Department, Northwestern University
Brian Uzzi, Kellogg School of Management, Northwestern University
Zach Wise, Medill School, Northwestern University
Emily Withrow, Medill School, Northwestern University
Noshir Contractor, School of Communication, Northwestern University
Back to top